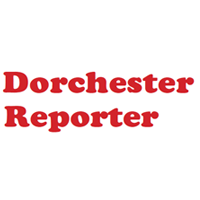 The Massachusetts chapter and political arm of the National Association of Social Workers (NASW) said Thursday they support state Rep. Liz Miranda's bid to run for the state Senate.
"We are confident that Liz Miranda will bring her life experience and expertise to the State House, making her an effective and equitable leader for all of the people of Second Suffolk District," said Alison Freeman, President of the chapter, in a press release. .
"I am honored to receive the endorsement of the National Association of Social Workers, they too understand the need to create a funding mechanism to hire social workers, community members and clinicians for alternative crisis response. non-police mental health," Miranda said in her own statement, "I look forward to working in continued partnership with NASW in the State Senate."
Several of Suffolk's second Senate candidates, including Miranda, touted endorsements during the summer months ahead of the Sept. 6 Democratic primary. Miranda's other recent endorsement came from SEIU 509, the health care and human services union.
The other candidates are State Representative Nika Elugardo, Senior Pastor and former federal housing official Miniard Culpepper and former State Senator Dianne Wilkerson.
Earlier this week, Culpepper pointed to the endorsement of the Reverend Jesse Jackson, who ran for president in 1988. Culpepper worked on the campaign and traveled to New Hampshire for Jackson.
Elugardo announced endorsements from Rep. Russell Holmes of Mattapan and former acting mayor Kim Janey, among others.
The boundaries of Suffolk's Second Senate District include parts of Dorchester, Mattapan, Roxbury, Jamaica Plain and Mission Hill.