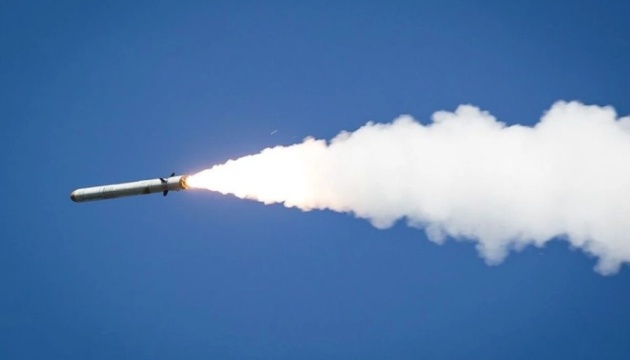 Since April, Russia has launched dozens of old Kh-22 anti-ship missiles across Ukraine, likely because it lacks more accurate modern missiles.
The UK Ministry of Defense said so in its latest information update posted on Twitter, reports Ukrinform.
According to the statement, since April, Russian medium bombers have likely launched dozens of Kh-22 heavy anti-ship missiles dating from the 1960s, primarily designed to destroy aircraft carriers, against land targets due to lack of "means". more accurate modern ones. missile."
When employed in a ground attack role with a conventional warhead, these missiles are "highly inaccurate" and can therefore cause significant collateral damage and civilian casualties, the ministry said.
At the same time, British intelligence noted that Ukrainian air defenses were still deterring Russian tactical aircraft from carrying out strikes across much of the country.
Intelligence also said that as of June 10, Russian forces around Sievierodonetsk had not advanced south of the city, but "intense street-to-street fighting continues and both sides are likely to be suffering a large number of casualties".
Russian troops tried to establish full control over the Luhansk region by June 10, but, according to Serhii Haidai, head of the regional military administration, the Russian command has already set a new deadline – the day of the Russia, which falls on June 12.