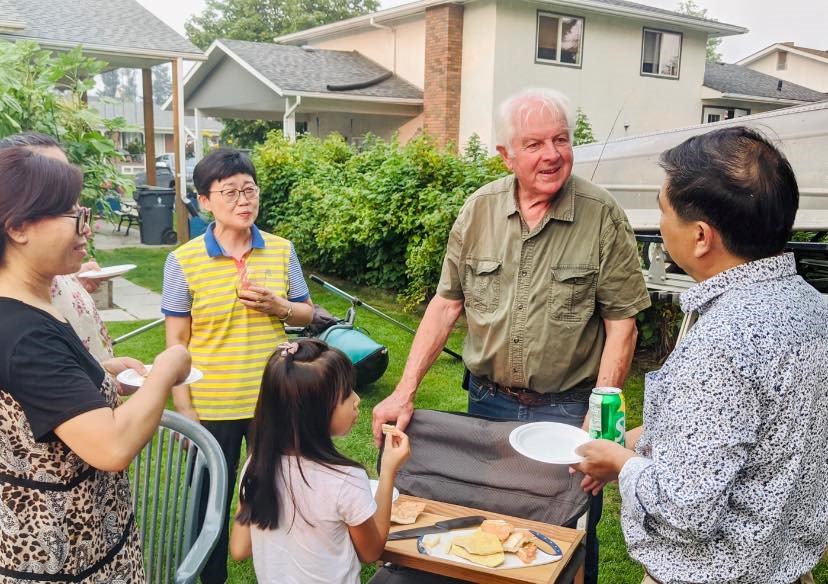 A group of Richmondites took a self-guided tour to learn about Canadian history and understand the true meaning of reconciliation.
Richmond residents Yu Jiang and Roger Xiao have just returned home from a self-guided tour of northern British Columbia, which they described as a "life-changing experience" in helping them find answers to their role as immigrants to Canada.
Jiang and Xiao, who made the trip last month, said the purpose of the trip was to learn more about Canadian history and the importance of reconciliation by immersing themselves in an authentic Canadiana experience.
"After spending days and nights with the locals and listening to their life journeys, we have found answers to who we are as Chinese Canadians and where are we going in the future," Jiang said. .
"I have heard people complain that the mainstream does not accept us. But my question is, have you really listened to them and given them the chance to hear your stories? Understanding and embracing different cultures could help us achieve better reconciliation. "
Equality is the fundamental value in the West
Jiang and members of his group stopped by Williams Lake, where they were invited as guests to dinner with Walt Cobb and his wife at a local restaurant.
"We were strangers to Cobb and his wife, but they still welcomed us with open arms and treated us like old friends," Jiang said.
"They presented us with the story of William Lakes and Cobb shared his electoral history. We then talked about our families, our trip and we laughed a lot.
"We didn't remember what we ate, but the memories of our conversations are so clear – as fresh as we met yesterday.
"We come from a culture that qualifies politicians as very senior figures and it is impossible to dine with them. However, things here are different. Whether you are a lawyer, doctor, mayor or plumber, we are all the same and all treated equally with respect.
Fully harvested dinner
Xiao said one of the highlights of the trip was enjoying a fully harvested dinner with Don Bassermann, who served on Prince George City Council for 18 years.
"We tasted moose meat for the first time and drank homemade blueberry wine together," Xiao explained.
"Most of the ingredients for the dinner came from Bassermann's backyard and hunting trips.
"When the sun went down we sat by a bonfire cooking marshmallows while listening to his boating adventures and ice fishing experiences."
Xiao added that they were all in awe of Bassermann's various hobbies and rich life experiences.
"Every Canadian speaks like a philosopher and thinks deeply because he reads a lot, travels a lot, thinks a lot and experiences a lot," Xiao added.
"As Chinese immigrants, we need to broaden our horizons by developing more hobbies. We could be an architect or a lawyer, but besides working we could also be a cool artist or work as a volunteer to help the community.
"Another lesson they taught me is that life is not just about making money or gaining social status, but more about creating moments and experiences."
Respect nature and never take more than what we need
Xiao said their visit to Haida Gwaii almost brought tears to his eyes.
"One of the lessons I learned from First Nations is that they won't take more than they need from Mother Nature.
"I was so touched and started to think about how greedy I was sometimes yearning for more."
Jiang and Xiao noted that many Chinese immigrants have contacted them in the hopes of visiting these places after sharing their stories online.
"We left Hope on day one and ended up in Victoria. Some of the group called it a journey to find our soul and where we belong, "Jiang said.