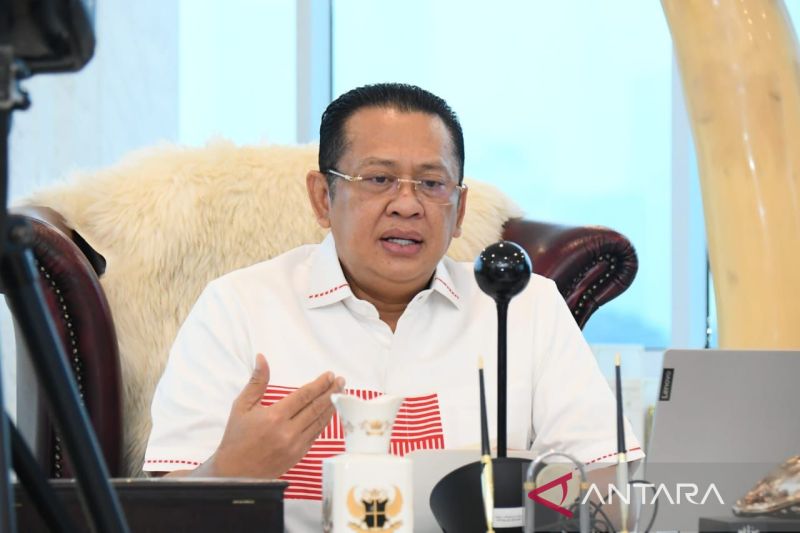 Jakarta (ANTARA) – Speaker of the People's Consultative Assembly (MPR), Bambang Soesatyo, has urged Papuan police to investigate allegations of civilians supplying ammunition to armed separatist groups.
"We urge the Papua Police Department to investigate the matter to reveal the ammunition supplier network," Soesatyo said in a written statement received here on Wednesday.
He also urged the authorities to impose severe sanctions on the suppliers in question, while determining their motives and the organizers behind the whole operation.
Soesatyo asked for a commitment from the authorities, whether national defense or police forces, for a quick resolution of the matter through the imposition of stricter surveillance to limit such incidents. He also urged investigators to uncover the entire ammunition supplier network.
"In addition to digging into information, ranging from the source of funding to the transactions of alleged perpetrators who have been arrested," he said.
He urged the government of Papua, the National Defense Force and the police force to maintain security in Papua, including eliminating armed separatist terrorists, their arms suppliers, as well as their benefactors.
Related News: Papua Armed Criminal Group Burns High School Teachers' Homes
"This is necessary to limit the room for maneuver of armed criminal groups, who often commit acts of armed terrorism that worry the people of Papua," he said.
Last week, the Papua Police Department arrested a civilian for allegedly supplying ammunition to armed groups in Papua.
"Indeed, on Saturday (July 2, 2022), (we) caught LT, a resident of Jayapura who allegedly supplied ammunition to M, a state civilian operative, who was captured in Yalimo," the director said. of general crime at the Papua Police Department. , Chief Commissioner Faizal Rahmadani, confirmed on Tuesday.
The resident was arrested following further investigations into the role played by M, a civilian state apparatus from Nduga. LT was reportedly responsible for supplying ammunition received from two members of the national defense forces.
"The two personnel in question were detained by military police from Military Command XVII/Cenderawasih District," Rahmadani said.
The two captured civilians were investigated to get a better idea of ​​the entire supplier network.
M was captured in Elelim, Yalimo, with 615 bullets of various calibres, which were to be delivered to an Nduga armed group. The armed group led by Egianus Kogoya is believed to need ammunition at this time.
Related News: Separatist group attacks naval post in Papua, soldier dead