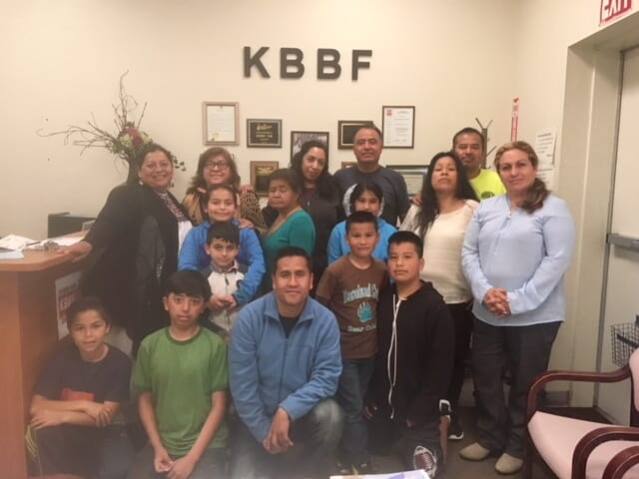 Speaking of Palestine
KBBF's news and commentary program runs weekly from January 2022, with new shows on the first and third Mondays and reminder shows on the second and fourth Mondays. Listen weekly from 4 p.m. to 5 p.m. Broadcaster Rebel Fagan shares what makes Speaking of Palestine stand out. "Learn about the Palestine / Israel conflict from a perspective rarely heard in corporate media. Recent topics include Gaza, Israeli elections, annexation, AIPAC, Christian Zionism, boycott, divestment, sanctions, apartheid and resistance.
The January lineup covers Jewish / Palestinian solidarity with the Jewish Voice for Peace group, a look at the history that has brought us to this moment, the International Solidarity Movement and the regular Palestine Update, addressing what is currently happening on field.
"We are very grateful to KBBF for inviting us on board and proud to be on America's first bilingual public radio station," adds Rebel. "Speaking of Palestine aired on Labor Day 2018. So far we have had members of the Center for Jewish Nonviolence, Professor Stephen Zunes, members of Jewish Voice for Peace. We interviewed members of Defense of Children International Palestine, the META Peace Team and more.
Making history since 1973
To celebrate another year of original programming, let's take a look at how it all began. The station's website shares:
Since its broadcast on May 31, 1973, KBBF 89.1 FM has been the first fully bilingual and bi-cultural educational radio service in the United States. The Bilingual Broadcasting Foundation, Inc. (BBFI) was established in August 1971 by several students and community leaders for the specific purpose of operating an educational radio station that would provide public services. It received funding from the Robert F. Kennedy Memorial Foundation.
Forty years later, KBBF continues its mission: to create a strong multilingual voice that empowers and engages the community to achieve social justice through education, celebration of culture and coverage of local and international news.
Now it is time for a step back. Check out the old-fashioned KBBF bumper sticker pictured below. It is from the Michigan State University Library Archives, which is part of the Chicana / o Latina / o Bumper Sticker Collection which includes the Stephen O. Murray and Keelung Hong Special Collections.
And 2022 continues the pioneering work of the station. Alicia Sanchez, Chairman of the Board of Directors, announced: "KBBF has had its license renewal application approved by the FCC. We still have eight years! Our license will be renewed on 12/01/2029! "
Be part of the history of KBBF. Give a unique gift or opt for a monthly commitment on the KBBF.org site. GRACIAS!