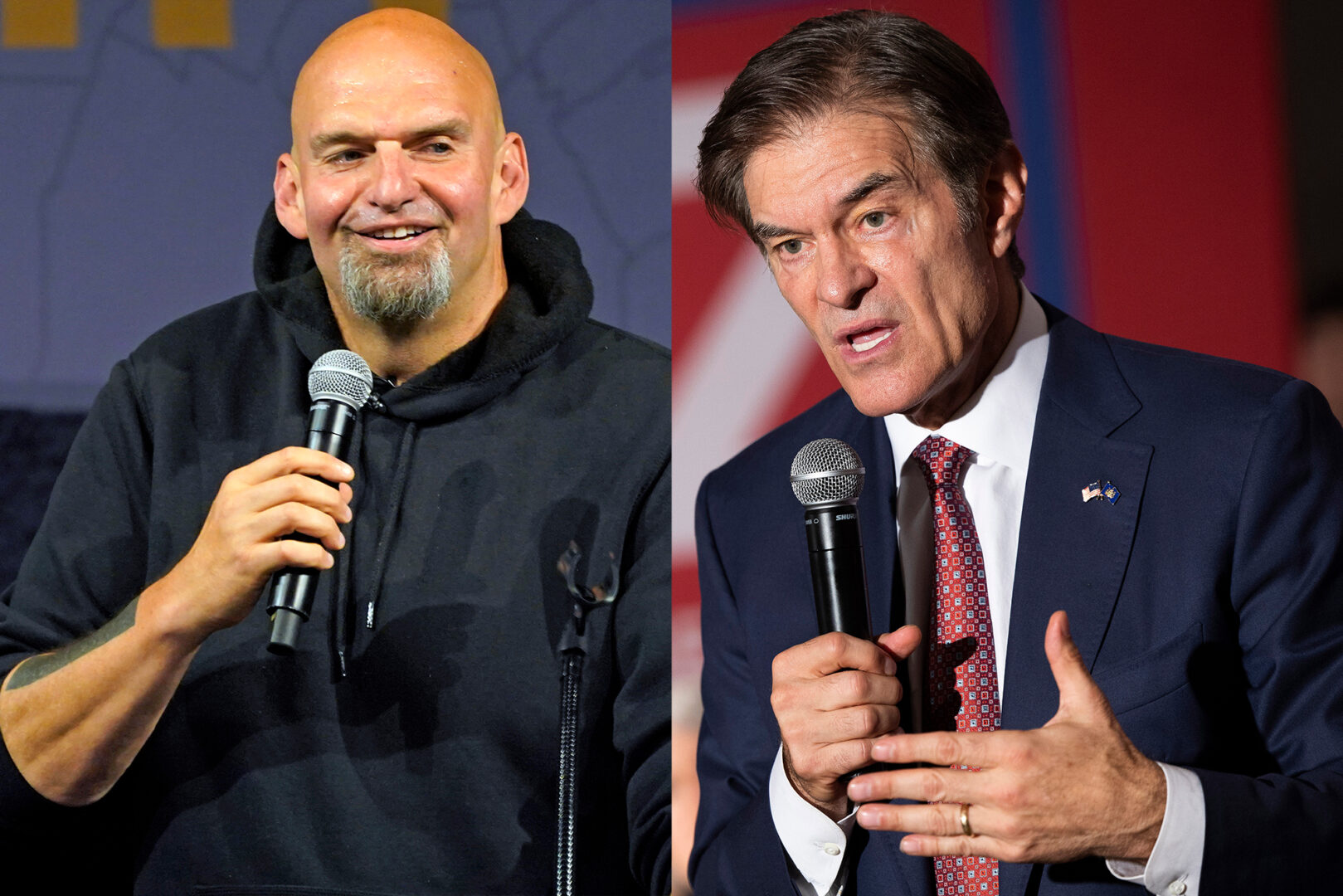 Many of the recent attacks in the turbulent U.S. Senate race in Pennsylvania have involved criminal justice.
Throughout his campaign, Lieutenant Governor John Fetterman has underscored his belief that the US justice system is "ruthless and vindictive" and in need of reform, and proudly defended his record of aggressively pushing for clemency while leading the Pennsylvania Board of Pardons. Famous television doctor Mehmet Oz claimed in advertisements and press statements that Fetterman wanted to free criminals from prison and would make Pennsylvania less safe.
The differences between the candidates also extend to other areas of criminal justice and public safety, including how bail should be handled and the accessibility of firearms.
Here's how Oz and Fetterman compare on a few key areas of criminal justice policy.
Are Penalties in Pennsylvania Too Harsh?
One of Fetterman's longstanding complaints about Pennsylvania law is that first- and second-degree non-capital murder convictions automatically carry a life sentence. Any life sentence is also automatically life without parole – a law that made the Commonwealth an exception.
This legal arrangement is particularly controversial in the case of second degree murder, which does not necessarily involve killing another person. It simply requires a person to be involved in a crime in which someone dies.
Fetterman has repeatedly called for more nuance in sentencing laws and held up his work on the Clemency Board as an example of the policies he would pursue federally from the Senate. The council can grant pardons – in which a person already released has their record forgiven – and commutations, which reduce the length of a prison sentence. Since Fetterman took over in 2019, both have grown significantly.
Along with sentencing reviews, Fetterman has advocated for changes to make the criminal justice system fairer — Pennsylvania, for example, is the only state that doesn't fund public defense of the poor — and says he supports " effective diversion programs for non-violent offenders."
He says he also wants to "ensure that serious crimes receive tough penalties."
A campaign spokesperson said that as a senator, Fetterman would specifically support criminal justice legislation like the blocked George Floyd Justice in Policing Act to "build more trust between police and the communities they serve, and to extend accountability and transparency in policing". He added, Fetterman doesn't think nonviolent marijuana charges should come with a jail sentence.
Oz used Fetterman's support for sentencing reform, and his use of the Pardon Board to commute sentences, as a central part of his advertisements attacking Fetterman. His campaign has been particularly focused on highlighting Lee and Dennis Horton, brothers who were convicted of second degree murder in the early 1990s, had their sentences commuted unanimously in 2021 and now work for the Fetterman's campaign.
The Horton brothers were arrested after being pulled over with a longtime friend, armed with a gun, in their car. All three were convicted of an armed robbery in which a man was shot and killed. The Hortons refused plea bargains and attempted to argue in court that they were innocent. After their sentencing, the Hortons maintained their innocence throughout their nearly three decades in prison, saying they simply got the friend back.
In recent months, the Oz campaign has called for Fetterman's campaign to fire the Hortons, saying in a written statement that Fetterman "consistently puts murderers and other criminals ahead of communities in Pennsylvania."
Fetterman's campaign spokesperson wrote in an email that on the matter, "all Dr. Oz and his team are doing is a crass scare campaign. It's time for Dr. Oz to respond s 'he thinks the wrongly convicted should die in prison.
The Oz campaign did not return a request for comment for this story.
Much of Oz's other rhetoric about criminal justice has been similar. He also frequently says that Fetterman wants to free "a third of Pennsylvania's prison population" and that those who will be freed would be "dangerous criminals". Oz refers to a video in which Fetterman, during an online event, mentioned a comment by former Secretary of State for Corrections John Wetzel.
"He said something remarkable that I agree with," Fetterman said during the panel. "He said we could cut our prison population by a third and not make anyone in Pennsylvania any less safe."
Fetterman — and Wetzel — said reducing prison populations can save money, and Fetterman specifically pushed to reduce those populations by releasing elderly or sick inmates and reviewing questionable convictions.
Fetterman wants 'common sense' gun laws, Oz says they're authoritarian
On firearms, the two candidates are closer to each other. Both emphasize their familiarity with guns – Fetterman notes on his website that "I own guns and have been around guns all my life." Oz also says that "his father taught him to hunt when he was 12-13 and he taught his son to shoot before he was in school".
But Fetterman has a few caveats that he says would be common sense. They include universal background checks, red flag laws — which are primarily aimed at keeping guns away from people in crisis who could harm themselves or others — and "more proactive efforts to get illegal guns off our streets." .
Oz has expressed general opposition to all laws that make it harder to own guns, noting in particular on his website that he opposes red flag laws and "liberal gun grabs." .
Oz, the site says "believes that every law-abiding American citizen should be allowed to buy the weapon of their desire", and adds that the Second Amendment is not about hunting, but about "protecting ourselves".
On policing, Fetterman and Oz are somewhat similar
Fetterman often points to his record as chief law enforcement officer in Braddock, the small town where he was mayor, and specifically notes a period of more than five years in which Braddock, who was known for his crime, did not had no firearm deaths.
"John's entire political career began because of gun violence. When two of his students were shot and killed, he ran for mayor to end the violence," a campaign staffer wrote in response to questions from WHYY. "Dr. Oz lives in a mansion on a hill, what does he know about crime fighting?"
Oz criticized Fetterman for apparent spikes in violence during Fetterman's tenure as mayor. The campaign cited FBI data exclusively from the Braddock Police Department – ​​which last year had fewer than 10 part-time officers and no full-time officers – although police in surrounding municipalities are also responding to incidents in the area. borough. There are also long-standing concerns about the accuracy of Allegheny County municipalities reporting crime statistics to the state police.
But on the fundamental issue of defunding the police, both candidates are saying essentially the same thing. Oz says he doesn't want to cut funding for the police, presenting the stance as a repudiation of "radicals and the far left."
Fetterman also says he wants to make sure "law enforcement has the resources to do their job. He says he will also "prioritize oversight, accountability and violence prevention."