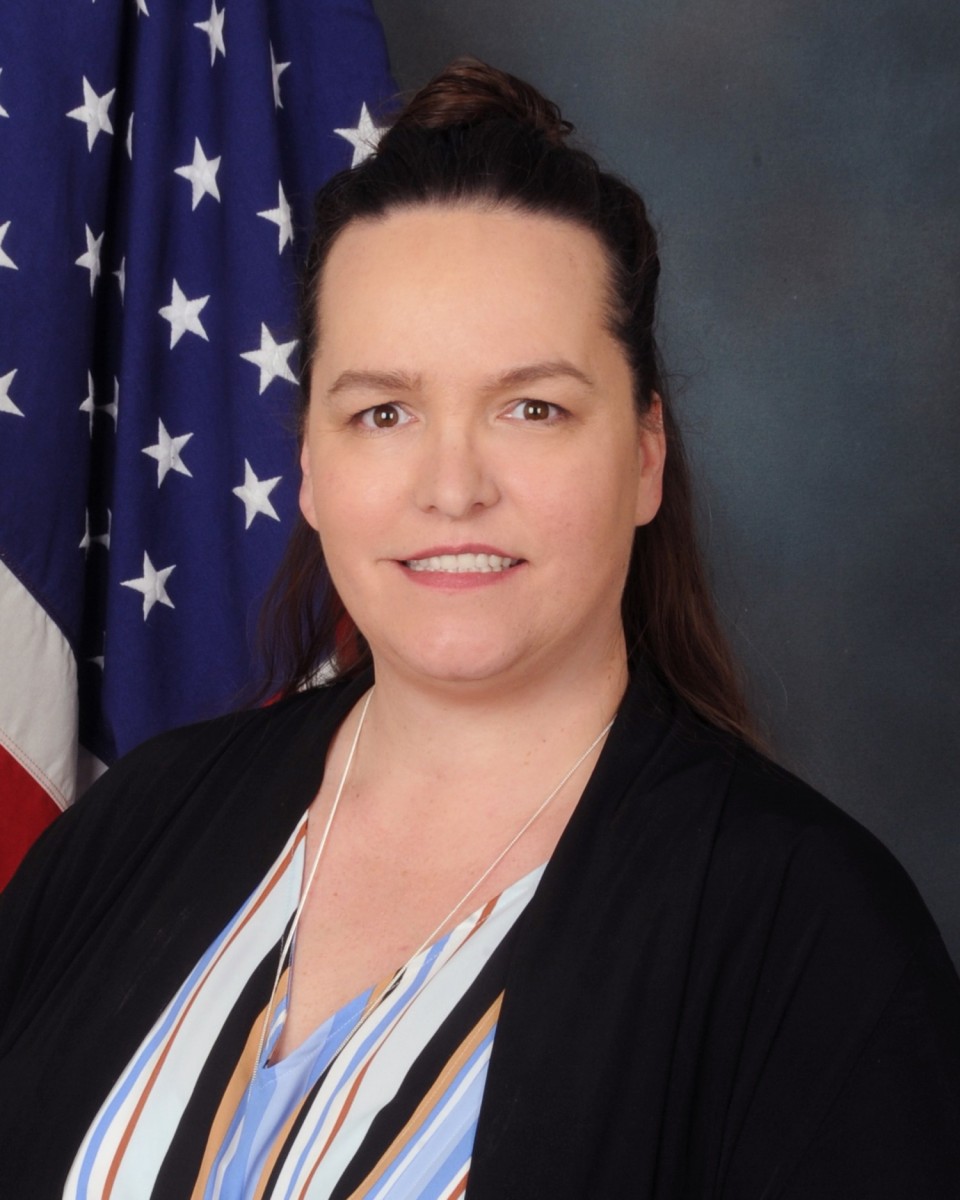 SEMBACH, Germany – From timesheets to performance rewards and staff actions to special projects, Dianna Cole's position as Civilian Human Resources Specialist has an impact on staff across Command to the Management of installations in Europe. Whatever aspect of human resources she tackles, Cole said her favorite part of it all is helping people.
"Knowing that I made a positive difference somewhere is exactly what does it for me," Cole said.
Cole didn't start her career in HR, but started out in private sector food management where she handled everything from delis to food service for the ferry system to 28 Washington State ferries. She left the restaurant business when she married and began raising her family, starting with two daughters four years apart. But one thing Cole said she's learned in life is that nothing stays the same.
"Nothing is constant but change," Cole said. "And for people who put down too much root, they have the hardest time when change inevitably happens."
Pregnant with her third child, Cole found herself starting her life over again. Although several people discouraged her from going to school, she said she made the choice to continue her education knowing that a minimum wage job would not help her raise her three children.
After long days of heavy class loads, looking after her family and working, Cole graduated in three years and met someone who steered her towards a career in human resources at Marine.
"I was really motivated to change my life," Cole said. "I was ready to shake things up."
His 30 day temporary job in the Navy turned into 60 days, then 90, then a year.
"My dad, he always taught us how to be the best employee we can be, so when the time comes, they'll feel like they can't live without you. So I did it, "Cole said.
After four years in the Navy, her next step, and what Cole calls one of her best decisions in life, was to take a post in England with the Defense Intelligence Agency, where she learned a whole new side of human resources field. From England, Cole and her family returned to the United States where she held a position with the Network Enterprise Technology Command. After his two daughters left the nest, Cole and his son decided to apply for a post abroad, this time in Germany.
Cole has been with IMCOM-Europe since August 2020 and has since become one of the focal points in the Human Resources section, known as G1. His work covers all civilian human resources programs, performance management, rewards, tour extensions, recruiting actions, special projects and special reporting tasks. She also works with HR staff in garrisons within IMCOM-Europe to track performance reports and perform command inspections for civilian HR.
Cole said she enjoys command inspections and takes the opportunity to practice and find out how she can help garrison personnel.
"I try to forge these relationships in advance so that you don't feel like you're being pulled over for speeding," she said. "You get a unique opportunity to represent your organization's headquarters, and you can make it such a positive thing. "
Through all the changes Cole has seen in her life, good and bad, she continues to learn and use her experience to help others, now part of a "high performing team making a positive difference."
"Which is good, especially with this team that I work with now," said Cole; "We are so concerned with sharing information, and your success is my success."