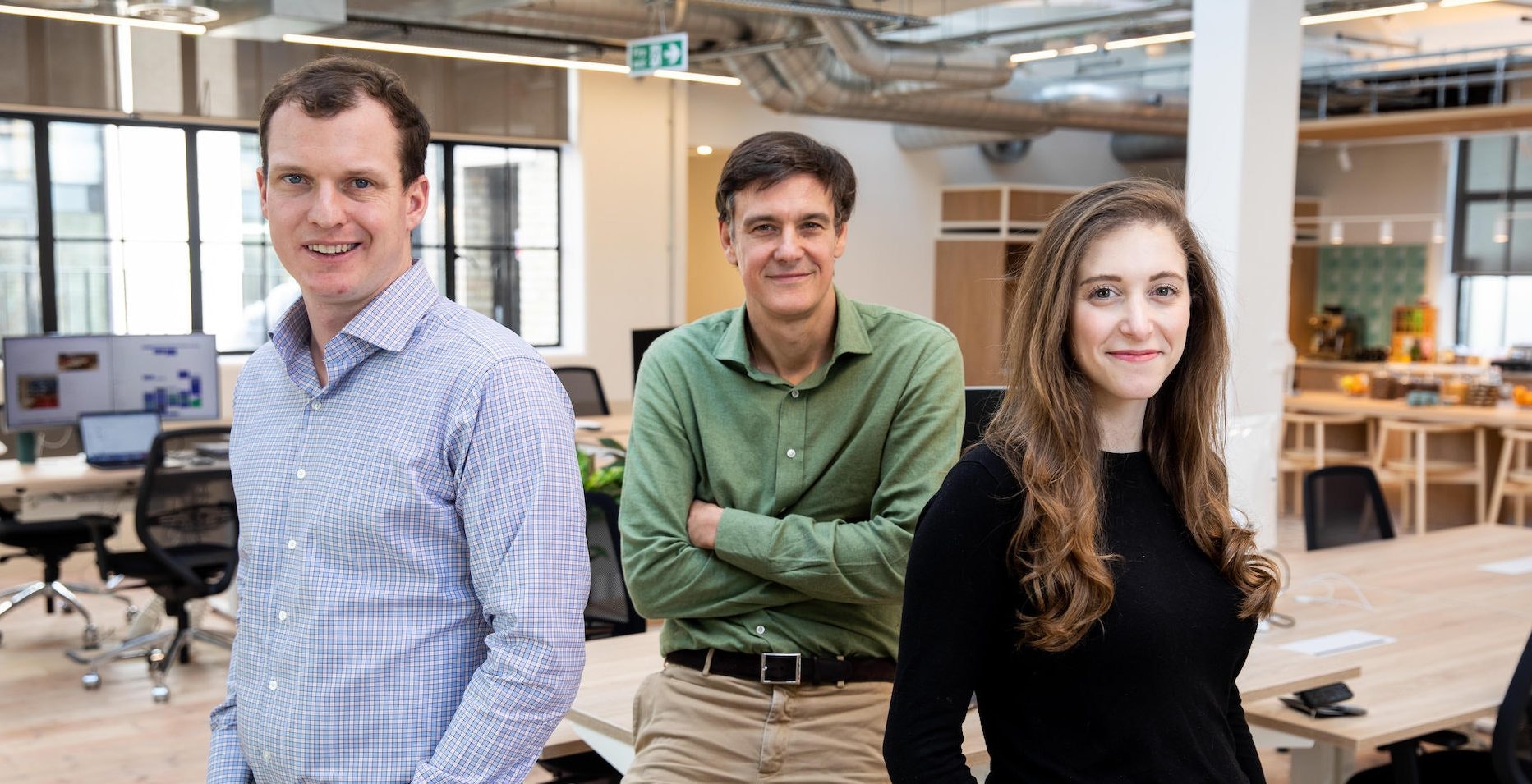 General Catalyst, one of those American VCs with names like Airbnb, Canva, Classpass, Instacart, Snap and Stripe in its portfolio, opened a office in London last December to raise the stakes on its European agreements.
And up to the bet he has.
General Catalyst has invested in 17 European startups since opening its London office late last year (two of which remain unannounced), write checks from $500,000 up to $100 million and beyond in later stages. Its latest investment, announced today, concerns the Swedish start-up Doccla.
Seven of its announced investments are in UK-based startups, two in Germany and two in Barcelona.
Here we describe the agreements publicly announced by General Catalyst.
General Catalyst's European Startups
doccla
Sector: health technology
Based: 2019
HQ: London
Last raise: £15m Series A (September)
Investors: General Catalyst
General Catalyst's latest investment is Swedish startup Doccla. Its technology, which is used by the UK's National Health Service, helps clinical staff monitor patients remotely. It says these "virtual wards" are helping to free up hospital beds by getting hospitalized patients out faster and helping other patients avoid going to the hospital altogether because they can be monitored from home. With the new Series A funding, it plans to expand into more markets in Europe.
Locate
Sector: HRtech
Based: 2018
HQ: Hamburg
Last raise: $35 million Series B (September)
Investors: General Catalyst led Series B, with participation from other venture capital firms such as Visionaries Club, Frontline Ventures and Web Summit Fund.
Let's talk timing – Localyze, a SaaS platform that helps employers manage the hiring and relocation of international talent, launched just before the pandemic and is currently growing at a rapid pace. He claims his revenue has increased sixfold since raising a Series A of $12 million in mid-2021.
lottie
Sector: health technology
Based: 2021
HQ: London
Last reminder: £6.1m seed (July)
Investors: General Catalyst led the final round, an extension of a selection round that closed in January, led by Kindred
Lottie helps families find and compare care homes across the UK and creates digital tools for care providers, which she sells to big companies as a benefit for their employees with caring responsibilities. The founders, Will and Chris Donnelly, are brothers.
Multiverse
Sector: Edtech
Based: 2016
HQ: London
Last reminder:

$220 million Series D

(June)

Investors: Lightspeed (another US VC with an office in Europe) co-led Series D with General Catalyst
Famous for being founded by Euan Blair, the son of former British Prime Minister Tony Blair, Multiverse connects companies with young people looking for an apprenticeship. In its latest raise, it reached a valuation of $1.7 billion and announced plans to expand its presence in the United States.
Huuva
Sector: Food Technology
Based: 2021
HQ: helsinki
Last reminder: €4.9 million seed (June)
Investors: The seed was led by General Catalyst, with participation from Lifeline Ventures.
Another Finnish startup, Huvva is setting up delivery-only kitchens that bring together several existing restaurant brands under one roof, to boost the cuisines offered on take-out apps. It plans to expand further into Central Europe and hire around 100 people with its seed funding.
Therapeutic Charm
Sector: biotechnologies
Based: 2021
HQ: London
Last reminder: $50 million Series A (June)

Investors: The final round was led by F-Prime Capital and OrbiMed. General Catalyst, Khosla Ventures, Braavos, Axial and Grep VC also participated.
Charm Therapeutics discovers and develops drugs to target "hard-to-treat targets" that play a role in cancer treatment. Its technology is able to create 3D models of proteins and use them to determine the best way to bind small molecules to their targets.
PowerUs
Sector: future of work
Based: 2019
HQ: Berlin
Last raise: $10 million Series A (May)
Investors: Series A was led by General Catalyst, with HV Capital and Y Combinator also involved.
Part of a growing cohort of startups helping non-administrative employees find jobs, PowerUs is a career platform that connects tradespeople and technical professionals (like electricians and mechanics) with employers looking talent like them.
Packfleet
Sector: Logistics
Based: 2020
HQ: London
Last reminder: £8million seed (April)
Investors: Creandum led the inning. Entrance Capital and General Catalyst (both existing investors) also invested.
Founded by a group of Monzo alumni during the pandemic, logistics startup Packfleet first raised from General Catalyst in a £1m pre-seed round in 2021. He says his technology helps customers easily track and reschedule their deliveries — and helps businesses deliver a more enjoyable customer experience.
SonarSource
Sector: SaaS
Based: 2008
HQ: Geneva
Last reminder: $412 million (April)

Investors: General Catalyst and Advent International co-led the most recent round. Insight Partners and Permira were also there
Reaching a juicy $4.7 billion valuation in its last raise, SonarSource helps developers keep code clean and secure, while adhering to industry best practices when first written. He says it's used by over 300,000 organizations and 5 million developers worldwide.
ChannelEngine
Sector: E-commerce
Based: 2015
HQ: Leiden
Last raise: $50 million Series B (March)
Investors: Series B was led by Atomico, with General Catalyst also investing for the first time. Existing funders Inkef and Airbridge Equity Partners also got involved.
Retailers no longer sell only in their own physical stores or online; many also make their products available through third-party marketplaces, like Amazon and Zalando. ChannelEngine is a platform that helps them manage those sales – keeping track of things like inventory and prices.
Blidz
Sector: E-commerce
Based: 2017
HQ: Helsinki
Last raise:

6 M€ seed

(March)

Investors: General Catalyst and Peak, an Amsterdam-based fund, led the round. D4 Ventures, Illusian Capital, Fabric Ventures, IPR VC and FJ Labs also joined
Finnish startup Blidz is on a mission to bring social group buying – a huge phenomenon in China – to Europe. The idea is that consumers can get big discounts on its app by sharing the items they want to buy on social media or with their friends. When Sifted spoke with CEO Lasse Diercks in March, he said there were around 2 million items to buy on the Blidz app — and the discounts could reach 95%.
TravelPerk
Sector: Travel
Based: 2015
HQ: Barcelona
Last reminder: $115 million extension to its $160 million Series D (January)
Investors: The Series D extension was led by General Catalyst (a new investor) and existing backer Kinnevik
One of Spain's few unicorns, business travel platform TravelPerk has weathered the Covid storm and increased its customer base by 80% in the worst year ever for business travel. It has now made several acquisitions and recently strengthened its management team by announcing a new chief financial officer, Roy Hefer, and a director of human resources, Sally Sourbron.
Sovrin
Sector: Crypto
Based: 2020
HQ: London
Sovryn is a crypto platform that helps people buy, sell, and trade bitcoins. It also allows them to lend their crypto assets – and borrow against them. His community voted to accept General Catalyst's investment in May.
bird buddy
Sector: Consumer
Based: 2020
HQ: Slovenia
Last reminder: $8.5 million seed round (December 2021)
Investors: VC backed and General Catalyst led the round
The company behind "the world's first smart bird feeder", Bird Buddy, collected its seeds from General Catalyst's US partner Niko Bonatsos late last year. Birdwatching has taken off massively during the pandemic, with bird feeder sales surging in the United States.
Rossum
Sector: SaaS
Based: 2016
HQ: Prague and London
Last raise: $100 million Series A (October 2021)
Investors: General Catalyst led Series A (at the time, the largest ever in Eastern Europe), along with other venture capitalists LocalGlobe and Seedcamp
Rossum, a robotic process automation startup, helps businesses complete transactions faster by making the document sharing process faster, digital and less bureaucratic. It is used by large companies like Bosch, Siemens, EY and Adyen to exchange and process items such as invoices, financial statements and customs declarations.
Amy Lewin is editor-in-chief of Sifted and co-host of The subdued podcastand writes Turn up, a weekly newsletter on VC. She tweets from @amyrlewin