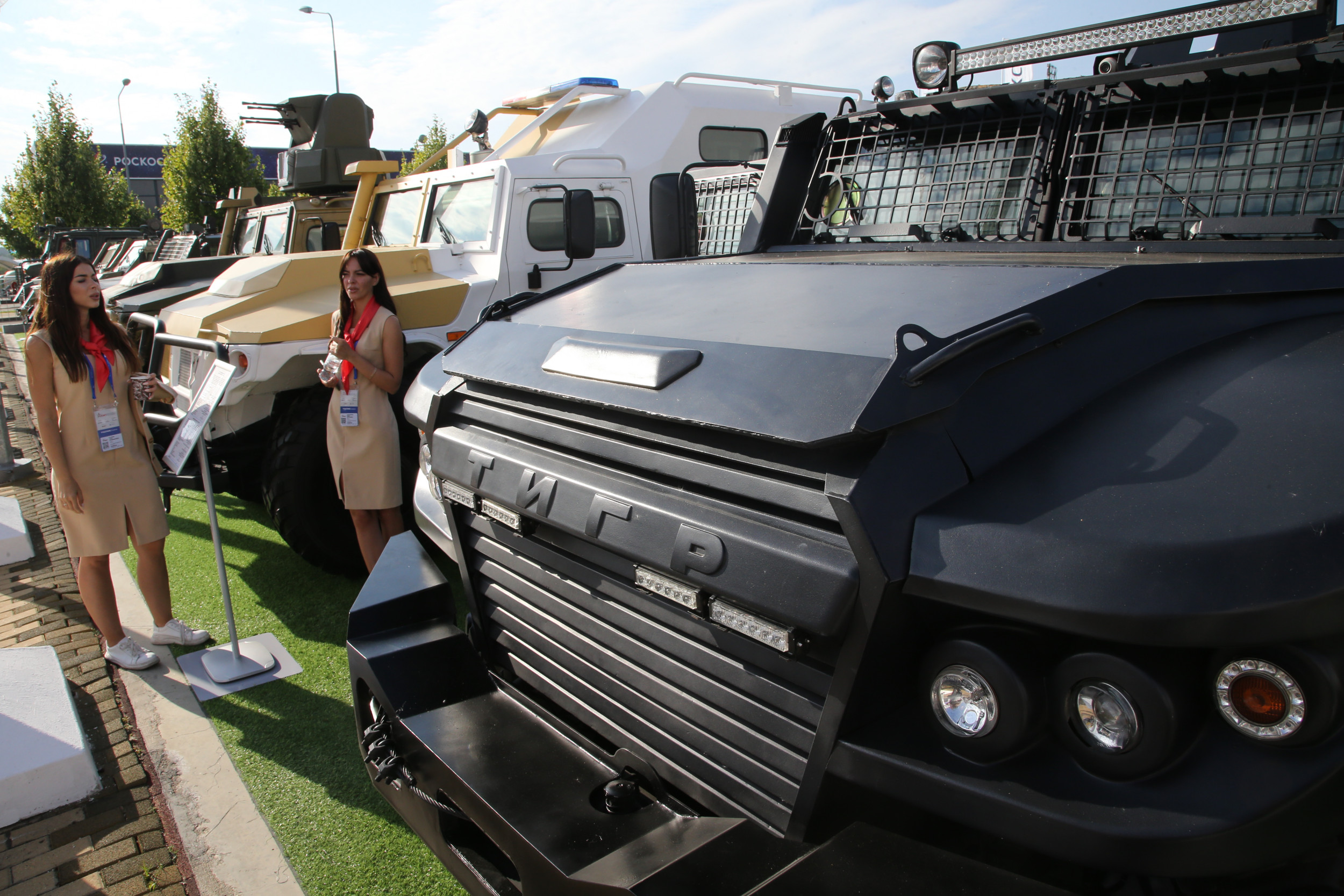 According to a new investigation, a new Russian RPG launcher robot is actually a modified Chinese household robot.
The M81 robot dog, which is armed with an RPG-26 rocket launcher, was on display this week at the Army 2022 International Military-Technical Forum, a major arms fair, in Moscow.
The video of the robot dog walking, sitting and standing has gone viral on social media after being published by Russian news agency RIA Novosti.
Reposted on Twitter by Rob Lee, a Russian military expert at the Foreign Policy Research Institute, an American think tank, it received more than 500,000 views and 1,900 retweets.
However, according to The Insider, an online journal that specializes in exposing fake news in Russian media, the robot dog is a "modified Go1 bot made by Chinese company Unitree Robotics" that is "essentially a toy."
"Despite the fact that during the presentation the robot was wrapped in a black suit, thanks to its appearance, the "M-81 complex" was easily recognized as the Go1 bot made by the Chinese company Unitree Robotics by the octagonal shape of his head and by his front cameras which could be seen through the cover," he said.
The Go1 bot has been available for sale for over a year in two variants, costing between $2,700 and $3,500.
The M-81 robot dog was produced by Intellect Machines JSC, a St. Petersburg-based company headed by Alexei Aristov.
In a Telegram post, its designers commented: "This is a sample of the M-81 robotic system, capable of performing targeted fire and carrying weapons, and for civilian purposes it can be used in the emergency area for reconnaissance, passage through the rubble and delivery of medicine.
"When used in combat, the robotic dog can also be engaged in target designation, patrols and security."
According to its makers, the Go1 bot can support a maximum weight of three kilograms (6.6 pounds).
The Insider reports that this means it can carry an RPG-26 launcher as seen in the video, but not a rocket-laden launcher as that pushes the weight up to 4.7 kilograms (10.4 books).
It is also unable to operate in rough or wet terrain and is vulnerable to hacking.
Speaking at the arms fair on Monday, President Vladimir Putin said Russia has weapons that are "decades ahead of their foreign counterparts".
He said: "We are talking about high-precision weapons and robotics, combat systems based on new physical principles.
"Many of them are years or even decades ahead of their foreign counterparts, and significantly superior in terms of tactical and technical characteristics."
Putin said last month that the Russian navy would receive Zircon hypersonic missiles within months, apparently beating the United States in an arms race for the new type of weapon.
Recently, Colin Kahl, the US Undersecretary of Defense for Policy, estimated that Russia has suffered between 70,000 and 80,000 casualties since invading Ukraine in February.
He commented: "It is safe to suggest that the Russians probably had 70 or 80,000 casualties in less than six months.
"It's a combination of killed in action and wounded in action and that number could be a little lower, a little higher, but I think it's a little in the ballpark."
Alexei Aristov, founder of Intellect Machines JSC, has been contacted for comment.