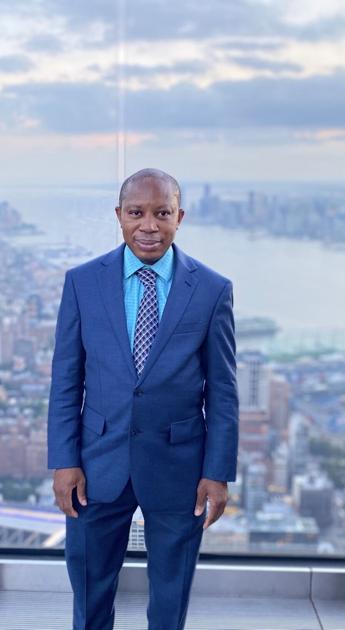 The mission of the Alaska Institute for Justice (AIJ) is to promote and protect the human rights of all Alaskans, including immigrants, refugees, victims of crime, including survivors of domestic violence and sexual assault, and Native Alaskan communities by providing essential services to these underserved populations through legal representation, language access, training and education programs, and climate justice advocacy .
This six-article series, Human Rights: Legal, Social, and Climate Justice, explores the origins of AIJ 16 years ago, the various programs it offers, and its impact on our state in its unwavering dedication to preservation. and the defense of the rights of all. Alaskans.
Martin Luther King Jr. once said, "Injustice anywhere is a threat to justice everywhere," and this philosophy is echoed in the Alaska Institute for Justice's Pro Bono Asylum project, led by the lawyer Dan Rodgers.
A former corporate attorney for Conoco Phillips, Rodgers began handling pro bono asylum cases in his spare time in 1998. After retiring from his day job in 2008, he represented clients in full-time asylum and other pro bono immigration cases and assisted other attorneys. do the same.
Rodgers has personally worked on 30 asylum cases and mentored dozens of lawyers across 50 others.
Asylum is more than an interest, for Rodgers it is a dedication born out of a passion for justice and helping people escape peril and persecution in their home countries.
From his first case, involving a man from El Salvador who had fled the civil war, he was hooked.
"What intrigued me was that I didn't think much about immigration or asylum when I took this first case, but I saw what a big difference it made in the client's life. , and what a big difference having legal representation makes, "says Rodgers. "These are real people, not just a philosophical notion of due process. I want them to be safe in the United States.
The system is far from perfect and it is constantly evolving. Take court hearings, for example. As of 2017, immigration court hearings have been conducted via a video stream which, while functional, is not ideal for clients whose safety is at stake if their asylum claim is denied, said Rodgers.
"Immigration court is like a momentous matter in a traffic court, it's not a criminal proceeding, it's a civil proceeding," says Rodgers. "Immigrants in court have no lawyer at their disposal, there is no public defender. Having a pro bono lawyer makes all the difference in the world. Statistics show that the risk of being deported is much higher if you don't have a lawyer, as this is a very complicated area of ​​law.
Immigrants can claim asylum status in several ways, says Rodgers. "The gist of asylum law is that you have to show that the applicant has a well-founded fear of persecution based on one of the following five factors: race, religion, nationality, political opinion or belonging to a particular social group. "
It's the latter case where things get complicated, Rodgers says, and where a lot of lawyers come in, he says. "A family can be a social group, homosexuals are a particular social group, Central American women unable to leave their relationships can be a social group. We must show that the characteristics of the group are immutable and recognized by society.
One of the recipients of Rodgers' aid and the AIJ asylum project is Ademola Bello, who fled his home country in 2001 for fear of persecution and violence.
He was a high school teacher in Jigawa, Nigeria, which was subject to an extremely strict form of Sharia law.
Bello was also a playwright and human rights activist fighting government corruption, and it nearly got him killed.
In 2000, a 14-year-old student came to Bello for help, sobbing. Her family forced her to marry a 77-year-old man. Bello ended up writing a play to protest the girl's plight, and as a result, he was beaten, stabbed, and kidnapped for two days by religious police.
He went into hiding until he went to the Valdez Theater Conference in 2001 to have one of his plays read.
Bello admits he exceeded his visa term for fear of violent retaliation if he returned to Nigeria.
Eventually he found the Alaska Institute for Justice and, after a fierce battle, was granted asylum.
Bello, like many asylum seekers, flourished in this country.
He was the first African student to obtain an MA in Dramatic Writing from the prestigious Tisch School of the Arts in New York, he obtained a Masters of Science from Columbia University and works as a teacher at a public school in New York. . This year, he applied for US citizenship, also enrolled in law school, and two of his plays are being considered for productions off Broadway.
"AIJ's pro bono asylum project has really helped me a lot. They helped me navigate the difficult, complex and cumbersome process of making and submitting asylum claims, "he says. "I am eternally grateful".
Rodgers is quick to point out that he's not a one-man show. Part of his role is to recruit and mentor other volunteer lawyers as they navigate the complexities of asylum cases, as he did in the Bello case, which was defended by the former ARCO lawyer, Conor Hallisy.
Another lawyer he recruited to take on a pro bono asylum case is Dave Jones, recipient of the 2021 Bar Association Pro Bono Award, who has retired from his post in the Law Department and has started representing asylum clients for free in 2018.
One of Jones' clients was a Central American woman who suffered domestic violence and gang persecution in her home country. Another is a family with a young girl threatened with death by a militia in South America.
These are complex cases, and Rodgers provides advice, offers resources, reads briefs, and guides these volunteer lawyers through what can only be described as an unfair system.
Rodgers' role is simply crucial.
"In addition to being a full-time lawyer and coordinating the Pro Bono Asylum project, Dan's volunteer work allows AIJ to receive essential federal funding requiring financial matching from our agency," said Deputy Director Kari Robinson. Dan's volunteer time provides this valuable in-kind match allowing AIJ to leverage vital federal funding to help underserved crime victims, including survivors of domestic violence, sexual assault and abuse. trafficking in human beings.
Rodgers' work has not gone unnoticed.
In 2010, he received the Pro Bono Lifetime Achievement Award from the Alaska Bar Association, in 2014 the Robert K. Hickerson Public Service Award and in 2017 the First Lady's Volunteer of the Year award.
For AIJ co-founder Mara Kimmel, Rodgers' contribution to bringing justice to all Alaskans cannot be measured. The time he has spent working on cases and helping other lawyers to do the same is considerable, she believes, and his selfless efforts have helped bring justice to the persecuted.
"In my opinion, Dan Rodgers deserves his own holiness," she said. "This man made us shine.
Kari Robinson agrees. "AIJ is so lucky to have Dan as a full-time volunteer lawyer," she says. "In my 25 years of working in the nonprofit legal field, I have never met someone so dedicated to helping others and their community."
For more information about the Alaska Institute for Justice programs or how you can help support their efforts, visit akijp.org