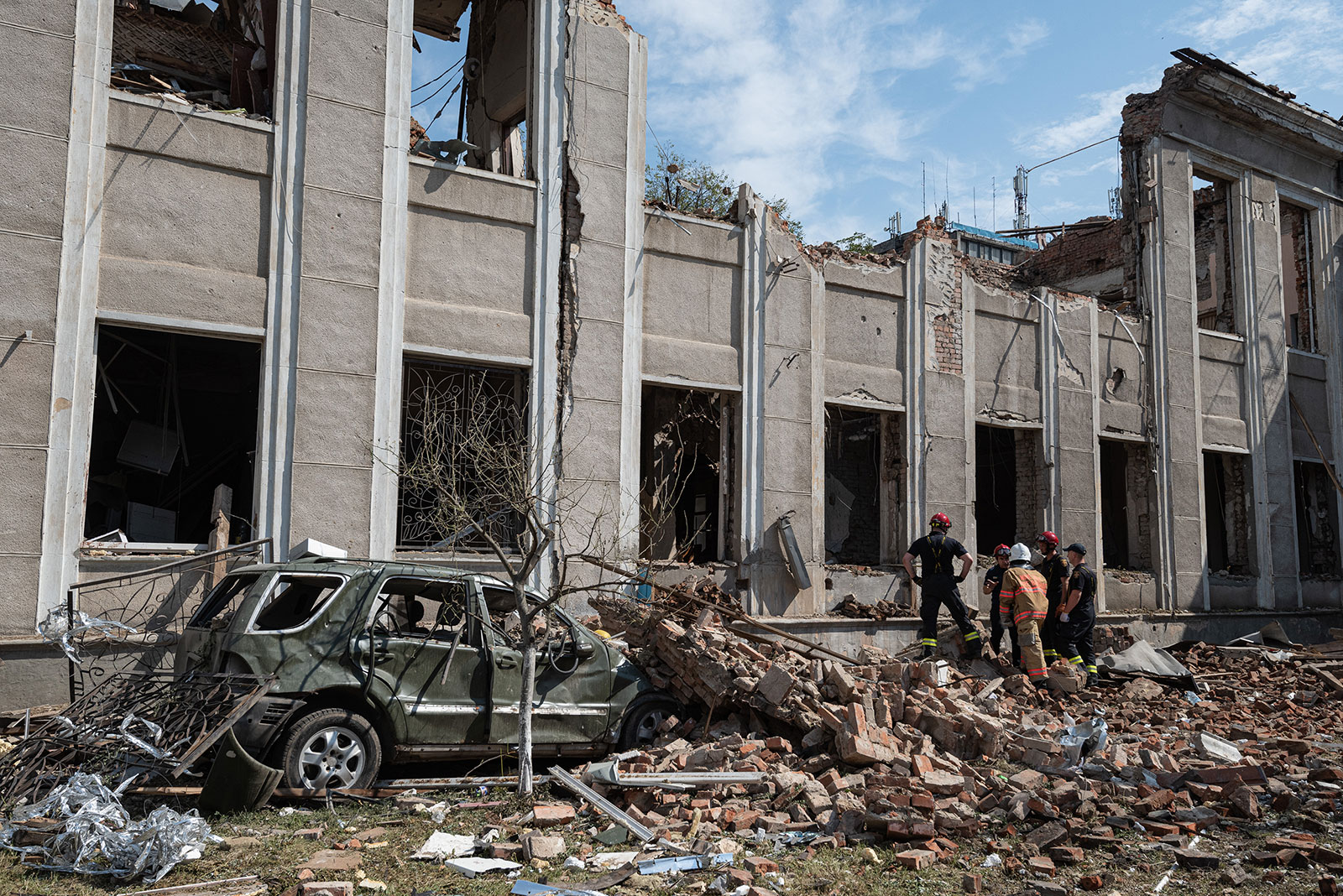 Relatives of those missing after Thursday's missile strikes in the central Ukrainian town of Vinnytsia have submitted DNA samples to help officials identify the dead, according to a Ukrainian police chief .
"Fourteen relatives of missing persons have submitted their biological samples," Ihor Klymenko, head of Ukraine's national police, said in a statement on Facebook.
"Our specialists have already performed more than 200 comparisons of selected DNA profiles. Twelve of the 19 identified individuals were recognized using this rapid DNA identification technology," Klymenko added.
Eight people are still missing, according to Klymenko's statement.
Klymenko also gave details of the three children who died in the attacks – a 4-year-old girl, whose mother is hospitalized, and two boys, aged 7 and 8.
"One of the boys was being examined at the medical center at the time of the attack. He died with his mother. Another was waiting for his uncle in a parked car and fell into a fire trap. A relative of this boy was thrown away by the shock wave, he is now hospitalized, "said Klymenko.
A bit of context: The Russian Defense Ministry said on Friday that the missile attack in Vinnytsia, central Ukraine, targeted a military installation as a meeting of the Ukrainian Air Force command was taking place.
At least 23 people were killed in the attack according to Ukraine's state emergency service, including three children. On Thursday, Vinnytsia Police Chief Igor Klymenko said "three Russian missiles targeted a building with offices."
Ukrainian Foreign Minister Dmytro Kuleba called the missile attack "terrorism" and a "deliberate killing of civilians to instil fear".
In the aftermath of the attack, Ukrainian President Volodymyr Zelensky called on the international community to officially recognize Russia as a terrorist state, saying that "Russia has shown its attitude towards international law, towards Europe and the whole civilized world".
CNN's Anna Chernova and Chris Liakos contributed to this post.