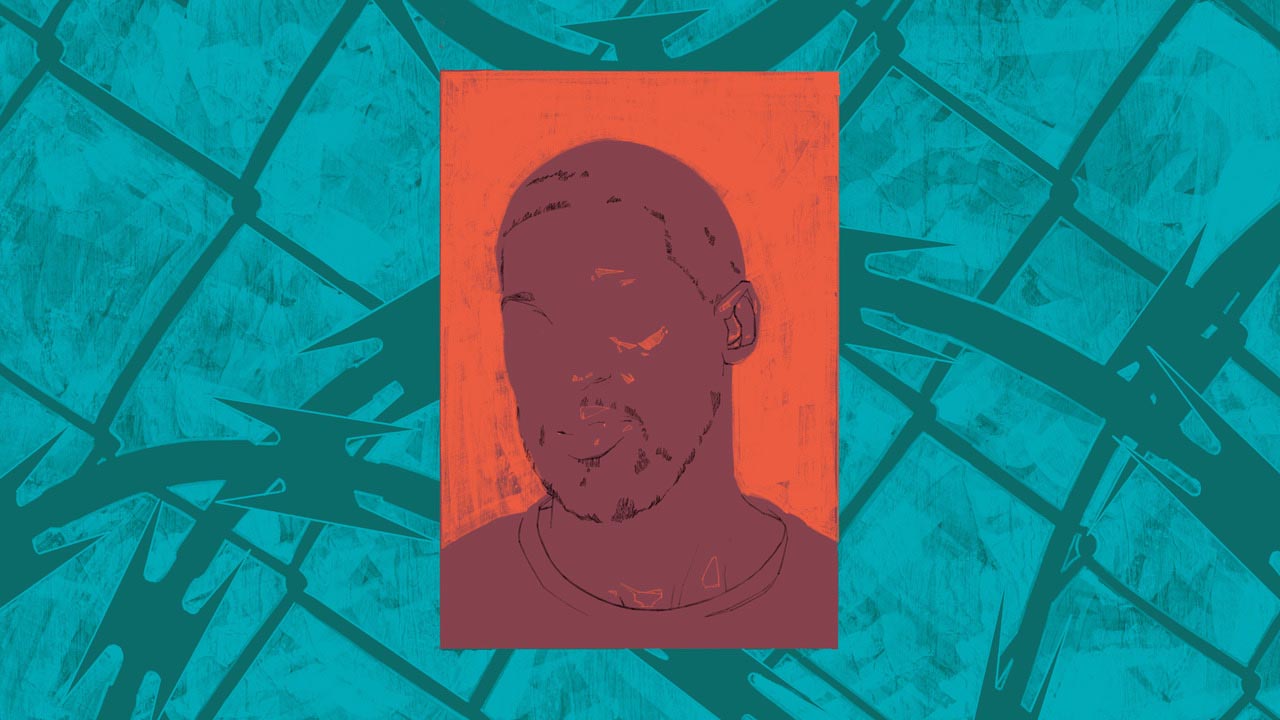 When he was a young boy, Jérémie loved to fish. He was taught the sport by his father, and Jeremiah would catch bass weighing over 10 pounds and sell his catch for full price to the people of his hometown.
He was a street smart kid who "knew how to hustle" – something his father taught him.
In high school, Jeremiah—whose name has been changed in this story to protect his identity—discovered another passion: soccer. He attended college on a football scholarship and played on the defensive line.
But for the past eight years, Jeremiah hasn't fished, played soccer or watched his siblings grow up without him. He has been held by the Alabama Department of Corrections (ADOC) since he was sentenced to 21 years for trafficking 5 pounds of marijuana.
Jeremiah was on parole a little over a year ago. But it was refused.
The reason? Insufficient time served, said parole board.
Such denials are not uncommon from the Alabama Board of Pardons and Paroles (ABPP), which has a notorious reputation for denying parole to people in state custody, especially those who are black. . Despite extremely overcrowded prison conditions in Alabama and a nationwide trend to relax the harsh sentencing practices of previous decades, the commission has slowed its parole grant rate in recent years — and existing racial disparities have only widened. 'accelerate.
• Learn more about the series: Freedom Denied
The situation has only worsened a failing prison system, where deadly violence and unconstitutional conditions have led to an ongoing trial by the US Department of Justice. The SPLC is filing a separate lawsuit over the inadequate health care provided to those in custody.
The fact that Jeremiah was punished so harshly by the state — and denied parole — shows just how little has been done to reform sentencing for nonviolent drug offenders in Alabama, even though it is now legal to buy recreational cannabis in 18 states. Thirty-seven states allow it for medical purposes.
"They had me when I was a boy, but now I'm a man," Jeremiah told the SPLC during an interview at a correctional facility. "This system was made for me. They want me to stay here for a long, long time.
A necessary evil
In the community where Jeremiah grew up, gangs and drugs were a way of life, so his father also taught him how to survive the dangerous streets where they lived.
The drug scene was inevitable in his hometown, so Jeremiah started selling marijuana at an early age. It was a necessary evil: Either understand the streets, the drug scene, or live in fear.
"Drugs were everywhere, and I had to be able to navigate that world," Jeremiah said. "Is that okay? No. But I had to prepare. My mum had two jobs, so money was tight. I couldn't be a kid anymore.
Prior to his sentencing, Jeremiah had big goals. He was studying to become an engineer and dreamed of a large family.
"I loved football and was preparing to earn a lot of money for the family I wanted," Jeremiah said. "I needed financial security and the cost of living as a student was difficult to maintain. I needed an income to focus on my studies and the family I would create. And I wanted to be a successful engineer.
His dreams were cut short when he was only nine course units away from graduating.
Still in detention, Jeremiah spends his free time reading books about Warren Buffett and other business leaders to better understand the business world – a field he would like to pursue.
But he won't be eligible for parole for at least two years.
fight his pain
Jeremiah's ordeal began when a postal inspector seized a package containing marijuana. When Jeremiah walked out of his apartment one day, the local drug enforcement unit was waiting to arrest him.
"Everyone told me to prepare for three years [in prison]", Jeremiah said. "I believed it."
Eventually, he was found guilty and ordered to remain in ADOC custody for more two decades.
Jeremy was shocked.
"Everything has changed," he said. "Nothing was the same. For eight years and since I heard this sentence, I have disengaged from my emotions. I study. I learn. This is how I fight this sentence.
learn from mistakes
The parole board protocols clearly state that once a person has served one-third of their sentence, they are eligible for parole.
The fact that Jeremiah was denied parole solely because he had not served enough time is against the rules, regulations and procedures of the parole board – further evidence that the parole system in Alabama is down and the ABPP is not even following its own rules.
Jeremiah is not only upset that he was denied parole, he feels like he was framed.
"They target me because I'm a black man," he said. "I have not committed any offense in the last eight years, so I am qualified to be released. You have to be twice as smart as a white man when you're here to get your freedom back.
In 2019, 34% of black applicants were granted parole by the ABPP, while 36% of white applicants were released. In 2020, only 16% of black applicants were granted parole, while 29% of white applicants were released. Last year, the parole board only released 8% of black applicants.
"To me, staying here when my white counterparts don't doesn't make sense," Jeremiah said. "I'm just saying the system has to be fair. Give people the opportunity to make mistakes and learn from them.
Alabama's broken parole system has, as the statistics show, gotten worse, not better.
In 2021, when Jeremiah was considered for parole, the ABPP reported that he granted parole in 15% of cases. So far in 2022, it reports a subsidy rate of 11%. If the ABPP does not fundamentally change before Jeremiah is paroled again, he faces the very real possibility of being denied parole again.
A higher purpose
Jeremiah faces tough odds – and he knows it.
Since being incarcerated, he has done everything the State of Alabama says he should have done to get parole. He has completed a significant program, has maintained a clean disciplinary record, and has demonstrated the ability and commitment to a productive, crime-free life upon release.
The cruellest part of Jeremiah's time behind bars is when his family comes to visit, he said. He doesn't want them to see him as a victim.
"Even though my mom and dad tell me to 'stay strong,' I'm in jail so I have to control myself and stay focused," Jeremiah said. "But it was very difficult for me to witness the suffering of my family."
Jeremiah remained resilient throughout his sentence. But it didn't come without challenges – and lessons were learned.
"I'm looking at what might happen based on my decisions," he said. "I wasn't used to think; now yes."
He also said that instead of viewing individuals in prison as "evil", there should be a way for people in custody not to be defined by their prison sentence. There should also be a way for people like him to prepare for the outside world, he said.
"The work release is good, but people are not ready to be out," he said. "They should prepare us for life outside from prison. We are part of the community and we need to be prepared.
Jeremiah still has big dreams for himself and has no intention of giving them up. He is continuing his education to learn about the business world and would also like to be an advocate for those who have been treated unfairly by the criminal justice system. He's learned that his decisions and actions can profoundly affect others, so he plans to always do what's right.
"I want a job and a family," he said. "Money means nothing to me now. I've learned that I have a choice to say yes or no to things that come my way, and I want to make the right decision.
When asked what he wanted people to know about him, Jeremiah replied, "I've always been a loving person. I have never been violent; I have always eliminated my aggression by playing football. I feel like I'm interconnected with everyone. I have a higher purpose. My faith in God keeps me going – and my family. That's what keeps me sane.
Top photo: illustration by Ryan Simpson
Learn more about the Freedom Denied series here.